Why is Omni-Channel Critical Communication Important?
Whether it's delivering important notifications, coordinating emergency responses, or disseminating critical information, organizations require seamless and reliable communications software to handle the most sensitive and time-dependent messaging. It requires a comprehensive approach that combines various communication channels, like print, SMS text, email, mobile apps, social media, and more, into a unified platform. This integrated communication solution eliminates the limitations of traditional communication methods and allows organizations to reach their audience through their preferred channels, ensuring the delivery of critical messages without delays or miscommunications.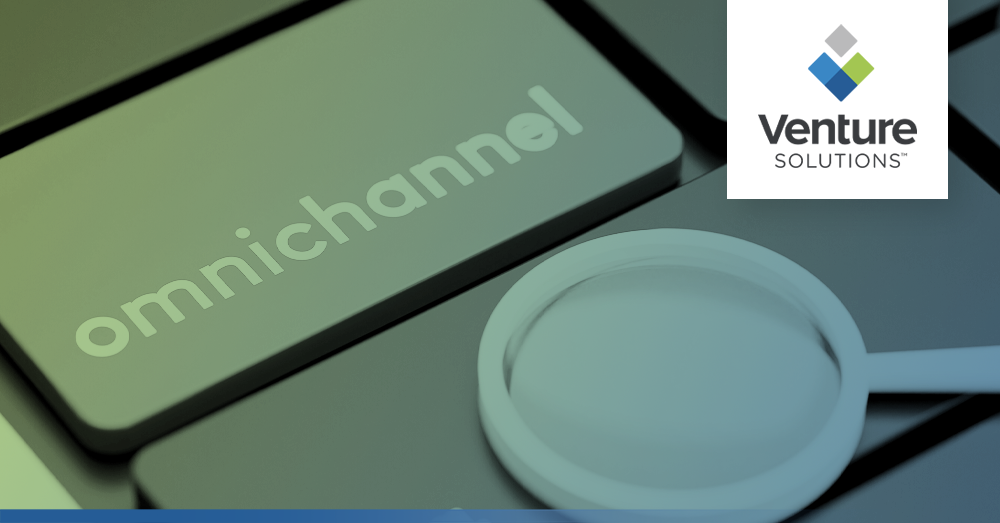 Reaching Audiences Anywhere, Anytime
When using a diverse range of group communications channels, businesses must adapt and engage with their target audience. Through print, SMS texts, personalized video messages, or email notifications, businesses can leverage these solutions to cater to the communication preferences of their audience. This flexibility not only improves customer satisfaction but enhances overall efficiency.
Using Real-Time Communication for Critical Situations
When time is of the essence, real-time communication can make all the difference. Omni-channel critical communication solutions provide organizations with the capability to send immediate alerts and updates to their stakeholders, encouraging prompt action and response. Whether it's inclement weather, a security breach, a public safety issue, or any other emergency, these solutions enable businesses to quickly notify and instruct relevant parties through multiple channels simultaneously. Real-time, mission-critical communication ensures the safety and well-being of individuals while minimizing the potential impact of unforeseen events.
Centralizing Critical Communications for Efficiency
Omni-channel critical communication solutions allow businesses to centralize their communication processes and eliminate fragmented systems. Organizations can then more effectively manage and monitor their communication channels, ensuring consistent messaging and streamlined workflows. This centralized approach enhances operational efficiency, reduces costs, and eliminates the complexity of managing disparate systems, ultimately resulting in improved productivity and better resource allocation.
Enhancing Personalization Efforts
Effective communication goes beyond simply delivering messages; it's about connecting with the audience on a personal level. Omni-channel critical communication solutions enable businesses to gather valuable insights about their audience, such as preferences, behavior patterns, and demographics. With this data and in-depth analytics, organizations can create targeted, personalized messages, increasing the relevance and impact of their communications. By tailoring messages to individual needs, businesses can build stronger relationships, improve engagement, and drive desired actions.
Additionally, comprehensive reporting capabilities can help businesses better evaluate the effectiveness of their communication strategies. By analyzing key performance indicators, such as delivery rates, open rates, and response rates, businesses can gauge the success of their campaigns, optimize their critical infrastructure, identify areas for improvement, and make informed decisions for future communications.
Safeguarding Sensitive Information
In an era where data breaches and, consequentially, privacy concerns are widespread, the security of critical communications is paramount. Omni-channel critical solutions prioritize data protection, employing robust encryption and advanced security measures to safeguard sensitive information. By adhering to industry and regulatory standards, these solutions provide businesses with peace of mind, knowing that their communication processes are safe and secure. This commitment to access control and security not only protects the integrity of communications but also enhances the trust and confidence of customers and stakeholders.
Ready to Revolutionize Your Organization's Efficiency?
Critical communication solutions can revolutionize your organization's efficiency with omni-channel delivery options, real-time communication capabilities, and improved workflows that promote collaboration in a centralized platform. Reach your audience anytime, anywhere, with personalized, secure messages supported by data-driven insights. If it's time to optimize your critical communication strategy, Venture Solutions can help.
Venture Solutions' Critical Communication Solutions
Venture Solutions offers comprehensive critical communication solutions to drive digital transformation through omni-channel delivery, with a focus on personalization, automation, and customer experience.
Whether you already have omni-channel critical communication solutions in place or need help getting started, Venture Solutions has everything you need to deliver next-level customer service. Our critical communication solutions and services help you experience the benefits of omni-channel communication, including reduced costs, improved customer experience, and greater operational efficiencies.
Our critical communication solutions include:

• Venture Access™: Our innovative self-service customer communication portal offers companies total transparency and control of their critical communications. Venture Access™ lets you see all your critical communication solutions in one place, so you know exactly what's happening as it happens. From ad hoc custom messaging to fulfillment and delivery tracking, statement archives, and detailed reports, Venture Access™ makes it easier than ever to manage your customer communications.

• Venture Editor™: A user-friendly, self-service critical communication tool that centralizes the creation of omni-channel customer communications. Avoid the added costs of elaborate programming and composition software by streamlining processes through Venture Editor's™ sophisticated automated workflows.

Let's collaborate! Contact Venture Solutions today to take control of your critical communication solutions.